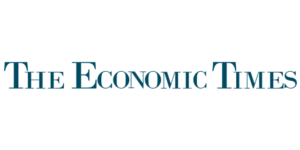 Published on Nov 14, 2020, 08:00 AM IST
Dr Tejal Lathia
Life is often tough for people living with Type 2 Diabetes Mellitus, but working from home has made it possibly tougher. Reduced activity (no commute), easy access to food (at home) and increased stress from continuous use of computers and phones with no respite, is challenging. The situation for women in the workforce is even more complicated – juggling school work with kids, domestic chores and caring for the elderly along with the usual office work.
There are a lot of fad diets floating around and people are often confused about the right diet to follow. In this 'Work from Home' scenario, listen to your body. Eat when you are hungry, eat homemade/ fresh food and eat till you are roughly 80% full. This will ensure that you don't feel lethargic after meals and can maintain your productivity; this will also ensure you can sustain this diet. The downside of most fad diets is that they are not sustainable in the long term, lead to weight rebound, loss of muscle mass and vital nutrients.
There are a lot of apps available that can give you a reasonable idea of the composition of your diet. Keep these apps handy, and log in your meals to understand what you are eating – roughly 50-60% Carbohydrates, 15-20% Proteins and remaining as Fats. Restricting total Carbohydrate consumption to below 180 gms per day is a reasonable target for most people living with diabetes and pre-diabetes. Do not forget Fibre, eating salads, whole grains and legumes will ensure you meet your Fibre needs.
A lot of Nutritionists are working online during the pandemic, seeking their help in supervising your diet on a weekly or fortnightly basis can be very helpful. Here are some simple tips to get through these unprecedented times:
Stock up on healthy food so you stay away from the unhealthy choices when you want to snack – buy roasted Chana, Makhana, puffed Rice, Wheat or Jowar puffs, Chana Jor Garam, plain Khakras, baked Nachini Nachos, roasted Moong dal, roasted unsalted Peanuts
Drinking water becomes a second priority as we guzzle Coffee and Tea to stay alert, try Buttermilk, freshly squeezed Lemon juice or just plain water
For once in your life, you can actually eat early, since you are home. Do not wait to finish all your work for the day before you have your dinner. Finish dinner at 7 pm and after work, you can take a stroll around the block, rather than eating food to unwind.
Chew slowly, try to eat mindfully, enjoying the flavour and texture of the food to enhance your satiety
Don't order unhealthy snacks for the kids which you end up eating, this is the best time to get your kids adapt to a healthy lifestyle; lead by example
Take your medications on time which was often not possible while we were working from the office
Have a schedule and try to stick to it, including small pockets of time to meditate, exercise, for meals and to relax without any devices. These can be brief 20min slots but are of utmost importance. Decide a time after which all devices are off – do not use your social media to relax, it is anything but relaxing, and a sure-fire way to disturbed sleep
Walk during your work calls or do some simple stretches/chair exercises when it is not your turn to speak in the e-meeting
The ways of the world more or less have been permanently affected, and we have to adapt and adjust to this new normal. It is a golden opportunity for us to get our priorities right and our life back on track
– The author is Consultant Endocrinologist, Hiranandani Hospital, Vashi – A Fortis Network Hospital.